More info
The DIM MCU, with its cream white cover and rotary knob, gives you intuitive dimming and switching and is suitable for use with up to 50 electronic control gears — providing you use an external load contact. It provides you with flexible expansion via external load contact and signal amplifier DIM SA. The DIM MCU has a switching load contact of 250 V/6 A (10 1-lamp or 5 2-lamp ECGs) and you may find it useful for shoplighting, restaurant lighting and conference rooms. With the DIM MCU, you can also set your own, customized, minimal brightness level.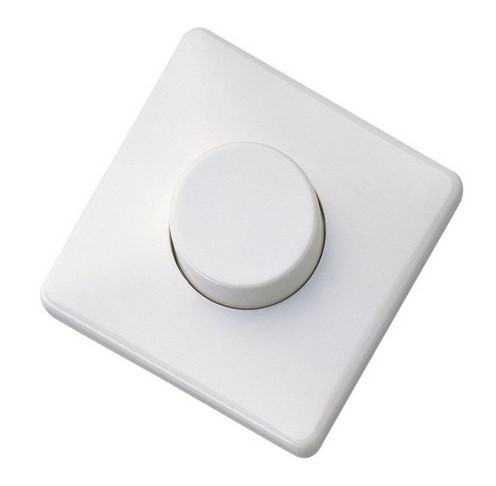 Please see data sheet and instruction manuals on links below
OSRAM WEBSITE FOR MCU DIM SWITCH
Please Note: Due to the technical nature of this product we are unable to assist with technical enquiries, please refer to the instruction manual on links above.